Style with Wisdom's Etsy shop is now open!! We just listed our first item available for sale! Our shop is called Decor Remedy by Style with Wisdom. We are going to be offering a wide range of items from custom textiles, and digital graphics, to baby items and up-cycled decor! We are so excited to be offering these products that are affordable for everyone!
This first item is a made-to-order,
custom baby bouncer seat cover
. I just finished this one for a friend of mine and it turned out so cute! After scouring the Internet and Etsy she wasn't able to find anything or anyone offering this service, so she hired me and I've decided to list it on Etsy.
You pick the style, colors, and details and then send us your old seat cover. We will make the new one and send your old one back with it! This way you keep the safety and padding of the original and the new cover goes right over top for a new, fresh, fun look!
Here are some before and after photos! This would be a great shower gift for a friend having a second baby!
Message me
if you would like more details!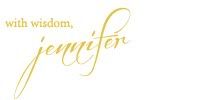 Custom Baby Bouncer Seat Cover $50